May 22, 2018 Comments Off on The Survivorship Ritual Abuse and Mind Control May 2018 Conference
The Survivorship Ritual Abuse and Mind Control May 2018 Conference
Survivorship, an organization for survivors of ritual abuse, mind control and torture, had a conference last weekend in Long Beach, California.
Long Beach, CA –
WEBWIRE
– Monday, May 21, 2018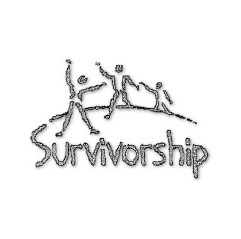 Survivorship, for survivors of ritual abuse, mind control and torture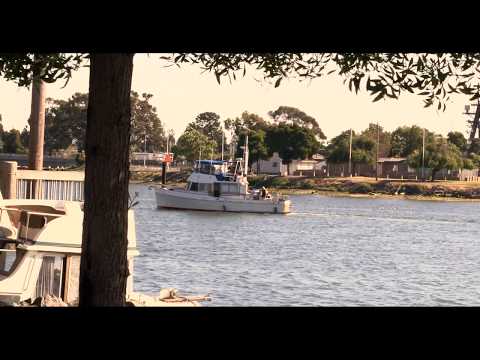 Survivorship is one of the oldest and most respected organizations supporting survivors of extreme child abuse, including sadistic sexual abuse, ritualistic abuse, mind control, and torture. Survivorship provides resources, healing, and Survivorship community for survivors; training and education for professionals who may serve survivors; and support for survivors' partners and other helpers.
The Survivorship Ritual Abuse and Mind Control 2018 Conference was at the Courtyard Marriot in Long Beach California this year. Their regular conference for ritual abuse survivors and their helpers was on Saturday and Sunday May 19 – 20, 2018. Their Clinician's Conference was opened to practioners on Friday May 18, 2018. The conference was an excellent conference again this year, with many strong presentations.
At their Friday conference, there were presentations from Dr. Ellen Lacter, Ph.D., Dr. Randy Noblitt, PhD and Cynthia Henrie, MFT.  All three presenters are highly credentialed and well educated in their topics.
Dr. Lacter had a presentation about "For Those Who Condemn Themselves for Acts Coerced Under Torture." She discussed how specific torture methods predictably work to coerce victims to harm and kill others; how the various psychological responses of victims while they are being coerced to harm others; and how abuser methods to coerce victims to harm others outside of immediate torture. She discussed assigning all guilt, shame, and moral responsibility for coerced harm to the perpetrators who execute the torture and working to help survivors stand in solidarity with other survivors of extreme abuse to do everything in their power to overcome all self-condemnation for having been coerced through torture to harm other victims.
Dr. Ellen Lacter, Ph.D., is a Psychologist and Academic Coordinator of the Play Therapy Certificate Program at University of California – San Diego, Division of Extended Studies. She specializes in the treatment of  dissociative disorders and complex trauma. Information on Ellen Lacter and Her Research (https://ritualabuse.us/smart/ellen-lacter/) (endritualabuse.org)
Dr. Randy Noblitt, PhD discussed "Ethics, the Community Standard, and the Credibility of Ritual Abuse Allegations." He talked about to what extent do mental health and other helping professionals believe the stories of ritual abuse survivors. He systematically reviewed the empirical research on the credibility of ritual abuse allegations.
Randy Noblitt, PhD, is a clinical psychologist (licensed in Texas) and professor of clinical psychology at the California School of Professional Psychology at the California School of Psychology at Alliant International University, Los Angeles. He is the principle author of Cult and Ritual Abuse: Its History, Anthropology and Recent Discovery in Contemporary America (Praeger, 1995. 2000), and its third edition, Cult and Ritual Abuse: Narratives, Evidence and Healing Approaches (Praeger, 2014). He is also co-editor and contributing author of the book, Ritual Abuse in the 21st Century: Psychological, Forensic, Social and Political Considerations (Robert Reed, 2008).  Information on Randy Noblitt and His Research https://ritualabuse.us/smart/randy-noblitt/
Cynthia Henrie, MFT discussed "Introduction to Using Sensorimotor Psychotherapy with Clients with DID." She talked about how Sensorimotor Psychotherapy is a body-oriented, talking therapy developed in the 1980s by Pat Ogden. She disccused how Sensorimotor Psychotherapy blends cognitive and emotional approaches, verbal dialogue, and physical interventions that directly address the implicit memories and neurobiological effects of trauma. A Sensorimotor Psychotherapy approach is a useful tool in the work of treating survivors of ritual abuse, mind control and Dissociative Identity Disorder.
Cynthia Henrie, MFT, is a Board Certified Expert in Traumatic Stress, a Feminist Therapist and specializes in the treatment of trauma and dissociation. Ms. Henrie is the founder and director of the Los Angeles Therapy Network, a network of private practice therapists whose mission is to help women through feminist empowerment, trauma survivors, persons with Dissociative Identity Disorder, LGBTQIA issues, rape/sexual assault, human trafficking/slavery and torture.
At their Saturday and Sunday conference, Survivorship had presentations from Dr. Ellen Lacter, Ph.D., Dr. Randy Noblitt, PhD, Neil Brick and Eileen Aveni LMSW, LCSW, ACSW, BCD.
Neil Brick discussed "Changes in Awareness of Severe Abuse and Child Abuse Crimes Over Twenty Five Years." He talked about the history of severe abuse and child abuse crimes  and the changes over the last 25 years. In the early 1990s, severe abuse survivors were often believed and supported. Then a backlash started and severe abuse survivors and their supporters were harassed and attacked. The child abuse survivor movement changed and adapted. Ten years ago, research began again to help expose severe abuse crimes. More recently, first in the UK and Australia and now in the United States, a variety of child abuse, severe abuse, sexual harassment and rape cases are bringing public awareness again to the mainstream media of severe  abuse crimes.
Neil Brick is a survivor and researcher of ritual abuse and mind control. His work continues to educate the public about child abuse, trauma and ritual abuse crimes. His child abuse and ritual abuse newsletter S.M.A.R.T. (ritualabuse.us) has been published for over 22 years.  Information about Neil Brick (neilbrick.com) and his research (https://ritualabuse.us/smart/neil-brick/).
Dr. Ellen Lacter, Ph.D. talked about "For Those Who Condemn Themselves for Acts Coerced Under Torture." She discussed how one of the most disturbing horrors described by survivors of extreme abuse is having been subjected to torture to coerce them, while being tortured, to harm or kill other victims. Many survivors describe clear memories of first being subjected this form of abuse as young children. The subsequent moral injury is devastating. Her workshop explained how specific torture methods predictably work to  coerce victims to harm and kill others; the various psychological responses of victims while they are being  coerced to harm others; and abuser methods to coerce victims to harm others outside of immediate torture.
Randy Noblitt, PhD moderated a discussion on "Encouraging a Supportive Environment for Survivors: An Interactive Discussion." Conference attendees discussed ways to create a supportive environment for ritual abuse survivors.
Eileen Aveni talked about "How to Decrease In-Fighting and Increase Respect for the Gifts of All Internal Parts." She discussed how understanding one's internal system is critical to helping every internal part work together for true safety and healing. She talked about how often internal parts are at odds with each other because they are used to 'doing their jobs" and following orders. But they are really allies in the system and can be helped to learn better and more effective ways to keep everyone in the system safe and help heal the system. Her focus was on how to communicate with parts who might seem particularly difficult to work with, learn to recognize their true gifts to the internal system, how to develop a community of mutual respect, and eventually lead the system to safety and wholeness.
Eileen Aveni, LMSW, LCSW, ACSW, BCD specializes in working with dissociative identity disorder with a focus on ritualized abuse and mind control. For almost 30 years she has worked alongside other major treatment specialists teaching and training clinicians and community groups on the major issues of these survivors and how to help and support them. She was the 2016 Chair of the Ritual Abuse and Mind Control Special Interest Group, a division of the International Society for the Study of Trauma and Dissociation. She is a member of the American Academy of Experts in Traumatic Stress, the National Center for Crisis Management, and is a Board Certified Diplomate in Clinical Social Work.
Survivorship made an excellent promotional video for their conference:
Survivorship Conference May 2018 – Promotional Video
https://www.youtube.com/watch?time_continue=2&v=_H9WCl6lf6Q
At their last conference, entire presentations were filmed and put on the Internet for everyone to watch.
Video Presentations from The Survivorship Ritual Abuse and Mind Control 2017 Conference  
https://survivorship.org/presentations-from-the-survivorship-ritual-abuse-and-mind-control-2017-conference
Survivorship is one of the oldest and most respected organizations supporting survivors of extreme child abuse, including sadistic sexual abuse, ritualistic abuse, mind control, and torture. Survivorship provides resources, healing, and Survivorship community for survivors; training and education for professionals who may serve survivors; and support for survivors' partners and other allies. The organization functions as a support for survivors who may be isolated emotionally or geographically. Through community outreach and training, Survivorship also raises awareness about these difficult issues.
Survivorshhip provides a variety of educational resources for survivors, their helpers and the general public about child abuse, ritual abuse and mind control topics.
Some of their resources are listed at:
Ritual Abuse Evidence https://survivorship.org/ritual-abuse-evidence/
Child Abuse Wiki – Ritual Abuse
http://childabusewiki.org/index.php?title=Ritual_Abuse
Survivorship has heard that someone online has been criticizing the Survivorship Conference and conference participants. For more information on this, please visit: https://survivorship.org/ritual-abuse-and-mind-control-2018-conference/ and https://survivorship.org/survivorship-ritual-abuse-and-child-abuse-2016-conference/ for informational links replying to these issues.
May 22, 2018 Comments Off on Brainwashed : The Secret CIA Experiments in Canada, Disinformation and DID: the Politics of Memory
Brainwashed : The Secret CIA Experiments in Canada
It sounded like a bad Hollywood horror movie. Patients at a psychiatric hospital subjected to intensive shock treatments, LSD and drug-induced comas. But for hundreds of Canadians, it was an all-too real nightmare. They were brutal experiments on human guinea pigs — funded by the Canadian government and the U.S. Central Intelligence Agency.
Concerned about the brainwashing of U.S. soldiers who had been Korean prisoners of war, the CIA funded mind-control experiments across North America. They turned to Dr. Ewen Cameron and Montreal's famed Allen Memorial Institute.
In the 1950s and 1960s, patients committed to the hospital for something as simple as post-partum depression were subjected to chemically- induced sleep for weeks and continuous rounds of electroshocks. Many emerged broken and destroyed, their memories erased and minds permanently damaged.
The fifth estate first investigated this story in 1980. And for two decades, we kept on the story… following the victims who successfully sued the CIA. And questioning why the Canadian government was so reluctant to admit its responsibility. Never has the federal government apologized for funding those experiments.
Now as result of our reporting, more and more victims and their families are coming forward.
An estimated 90 patients were eventually compensated, but hundreds more who tried to get compensation were rejected because the Ottawa said they hadn't been "de-patterned" enough or didn't have the necessary documents to warrant compensation. Newly unearthed documents reveal how Ottawa kept files secret, misplaced vital documents – and forced victims to keep compensation agreements confidential.
Disinformation and DID: the Politics of Memory
Brian Moss, MA, MFT
….Ability to discern disinformation
Quality disinformation must contain a high degree of truth or it will be rejected outright. The real value of disinformation is to present pieces of the truth in a way that leads to the wrong conclusions. A secondary purpose being obfuscation in general. There is an overwhelming amount of disinformation on the internet and in our media. Who would have guessed that when Orwell's "Ministry of Truth" finally arrived, we would embrace it as "Wikipedia."
….In March of 1992 the False Memory Syndrome Foundation was formed claiming to have discovered a new syndrome. "Syndrome" is a clinical term that requires certain agreed upon signs and symptoms indicative of a disorder. The FMSF definition of "false memory" does not meet these criteria
….But the foundation was a great deal more than that. Pamela Freyd, the Executive Director and founder of the FMSF, functioned much as Shelly dePue, the "Susquehanna County mom, dairy farmer and teacher" did in our example above. Martin Orne, M.D., Ph.D., and Harold Lief, M.D., were responsible for gathering the respectable appearing advisory board that allowed the foundation to claim it was a scientific organization – and they were the true force behind it. We know that Martin Orne had good reason to be – he was deeply involved with mind-control research at the University of Pennsylvania and many of the survivors coming forward were remembering things that they were never supposed to remember. Better that their memories were false.
….One such survivor, Claudia Mullen, R.N., gave testimony to the Presidential Advisory Committee on Human Radiation Experiments on government sponsored mind control and ritual abuse
MKULTRA victims – Claudia Mullen Testimony https://vimeo.com/26846581
….Claudia's fellow survivor (Christine de Nicola) and their therapist (Valerie Wolf) also provided testimony at the same Congressional hearing MKULTRA victims – Valerie Wolf & Christine deNicola Testimonies https://vimeo.com/26848915
….Lifton, who is often cited on the atrocities of the Nazi doctors, should be very familiar with "Faustian bargains" – he was a cofounder of the Human Ecology Fund, the CIA contractor that showered both Martin Orne and Ewen Cameron (psychic-driving studies) with research grants in the 1960s. Originally formed in 1955 as the Society for the Investigation of Human Ecology, it changed its name in 1961 to the Human Ecology Fund and was a CIA controlled funding mechanism for studies and experiments (often illegal and unethical) in the behavioral sciences. Lifton was also a project leader for early mind-control research for the Air Force.
….Psychic-Driving
I have never worked with a mind-control survivor that was not subjected to repeated psychic-driving. This procedure is based on two concepts: the breaking down of personality, originally referred to as depatterning32, combined with the introduction of new ideas or beliefs – psychic driving. Depatterning is an assault on the personality using any combination of electric shocks; drug states; sensory deprivation; and sleep deprivation. The stated purpose for the original research in this area was for the purpose of interrogation but further investigation extended the possibilities into the area of mind control and manipulation of personality states. The goal is to overwhelm the personality for the purpose of introducing new behavior, thoughts and feelings. After the erosion of one's sense of self, messages are repeated in a continuous loop over long periods of time and can be further paired with pain or pleasure to generate conditioned responses. When combined with dissociated states new personalities with separate belief systems and behavior can be established.
….In August 1977 Canadians reacted with horror and revulsion when they learned that in the 1950's and early 1960's, one of the most eminent psychiatrists in the country had used his vulnerable patients as unwitting guinea pigs in brainwashing experiments funded by the CIA and the Canadian government…Dr. Ewen Cameron, the director of Montreal's Allan Memorial Institute, exposed dozens of his own patients to barbaric treatments from which some never fully recovered.
Cameron was not alone in his desire to reprogram the human brain. The U.S. intelligence establishment found in him an eager collaborator, and funded his work substantially and covertly. Eventually, after years of stonewalling by the CIA, nine of the dozens of victims were at last given a chance to claim restitution for Cameron's "treatments" by taking the powerful U.S. intelligence agency to court.
….Sensory deprivation has a devastating psychological impact and can lead to the complete dissolution of the personality accompanied by hallucinations, delusional thinking and general incoherence. It is presently acknowledged as a form of torture; in fact, it is one of a group of "enhanced techniques" that are entirely psychological in nature and unique in that they do not conform to the general public understanding of what torture is.
Covert research on DID
The fact that Intelligence and Military sponsored doctors and researchers had intentionally created and used multiple personalities – this was the story that had to remain veiled and silenced and these disinformation efforts go well beyond the FMSF.0
….Understanding the true etiology of DID
Complex DID systems are not simply a response to trauma – even horrific trauma such as ritual abuse, though it does have a role to play. Nor is it caused iatrogenically by well-meaning therapists attempting to treat trauma survivors as Wikipedia would have us believe. DID is mind control, intentionally practiced and requiring a great deal of effort and conditioning over a period of many years. To develop an elaborate DID system is to endure an ongoing medical procedure throughout childhood, one that requires clinical settings with access to extensive equipment and pharmaceuticals.
….Nazi research continues in the U.S.
General Reinhard Gehlen, the most senior German intelligence officer on the Eastern front…derived much of his information from his role in one of the most terrible atrocities of the war: the torture, interrogation, and murder by starvation of some 4 million Soviet prisoners of war…the success of this interrogation program from the German military's point of view became, in fact, the cornerstone of Gehlen's career. It won him his reputation as an intelligence officer and his Major General's rank.
But these same interrogations were actually a step in the liquidation of tens of thousands of POWs. Prisoners who refused to cooperate were often tortured or summarily shot. Many were executed even after they had given information, while others were simply left to starve to death. True, Gehlen's men did not personally administer the starvation camps, nor are they known to have served in the execution squads. Such tasks were left to the SS, whose efficiency in such matters is well known.
….Yet Gehlen did not suffer the same fate as his victims after the War – most people are stunned to discover that he was working for the U.S. within months of surrendering to American Counterintelligence in May of 1945. Of even greater concern – he brought his entire network of collaborators and Nazi military and intelligence contacts with him.
Intelligence networks were just one of the groups exploited after the war. Nazi doctors, chemical warfare specialists, weapons systems developers – scientists in every imaginable field – mind control research included, all found protection and work.
….Waldheim was clearly not a psychopath like Dr. Josef Mengele nor a hate-filled racist like Adolf Hitler…His very ordinariness, in fact, may be the most important thing about him. For if history teaches us anything, it is that the Hitlers and the Mengeles could never have accomplished their atrocious deeds by themselves. It took hundreds of thousands of ordinary men – well-meaning but ambitious men like Kurt Waldheim – to make the Third Reich possible.
….The goal of the disinformation campaign was to reframe the dynamics surrounding the abuse of power in ways that made the powerful the victims – those accused of abusing others would become the victims. A secondary goal was to intimidate therapists – making them afraid to listen to survivors. Suing therapists in court was an initial strategy that proved unsuccessful in the long run but still managed to put a chill on the field. How to proceed?
What better way than to take the backlash and denial that happens in families when their wounds are acknowledged and amplify it at the societal level – to play out in the media what usually plays out privately in families when hidden trauma is suddenly acknowledge – the rawness, the retaliation, the deep woundedness on all sides, the polarization that does, more often than not, tear families apart.
….Screen memories can be intentionally installed using hypnosis or by manipulating experience. Hypnosis is especially good for screen memories designed to account for lost time. The screen memory is flat and without great detail yet fills in for the missing time and creates a plausible explanation to account for the period when other alters were out.
A S [subject] who is able to develop good posthypnotic amnesia will also respond to suggestions to remember events which did not actually occur. On awakening, he will fail to recall the real events of the trance and will instead recall the suggested events. If anything, this phenomenon is easier to produce than total amnesia, perhaps because it eliminates the subjective feeling of an empty space in memory.
October 4, 2016 Comments Off on Sixties Scoop placed children in abusive system, British army abuses in Iraq, Overcoming Mind Control and Ritual Abuse. Hypnosis in MPD Greenbaum Speech, How to Avoid Being Mind Controlled at a Conference
– Sixties Scoop placed children in abusive system
– The truth about British army abuses in Iraq must come out
– Theresa May defends child abuse inquiry as lawyer resigns
– Becoming Yourself: Overcoming Mind Control and Ritual Abuse
– Hypnosis in MPD : Ritual Abuse, Greenbaum Speech, Mind Control
– How to Avoid Being Mind Controlled at a Conference
– Self-Esteem Loosens Mind Control
– Internal Keys to Safety
– Steps for Recognizing On-Going Abuse and How to Break Free

Sold as salvation, Sixties Scoop placed children in abusive system
Caution: This story contains details of abuse that may be disturbing to readers
By Lisa Strong, for CBC News Oct 01, 2016

….I am going to tell you my story of direct colonization from being a child of the Sixties Scoop. I will give you detailed information about my history to let you know how far I have come in my life's journey. I warn you, though, my story is graphic and extremely painful to read.

….We were a small community with aunties, uncles, cousins, and grandparents that all looked out for each other. When I was one, Children's Aid Society came to Jones Road and took all the children away as part of the sixties sweep.

Six homes in six years

My sister, brother and I were sent to Winnipeg. We lived in several different foster homes around Winnipeg for six years. When I was four, we were sent to live with a pastor and his wife. They had 12 foster kids and five biological teenagers. As soon as we arrived, I was sexually abused by their sons….

Abuse continues

We moved to two different American cities as the adopted family was transferred to different churches. Their sons continued the sexual and physical abuse right where they left off when I was four. We also experienced ritual abuse in the name of the Lord from the parents. They showed us graphic pictures and movies of the devil and where my soul would go if I wasn't saved…..

When she left (her sister), the abuse escalated. My brother and I were taken to the basement of the home and raped in front of each other by the sons daily, or whenever they got a chance. This sexual and physical abuse went on for the next two years.

While the parents themselves did not sexually abuse us, the mother hurt us physically….

To stop the abuse, I cut my legs. I have 43 scars on my legs that saved me from the sexual abuse. I put the blood from my wounds in my undergarments to protect myself, saying I was on my period and not available to be abused….

My brother and sister were both diagnosed with schizophrenia. I was the only one not diagnosed with this illness. My siblings and I had to search for each other. We were reunited, but there was no happy ending. We each carry our own scars and nightmares that will never go away….

I am currently in my third year of working towards my bachelor's degree in urban and inner-city studies at the University of Winnipeg….

I hope my story provides others with an understanding of how the Sixties Scoop has affected many of us Indigenous survivors. We all have our own healing process and life journey ahead of us…..
http://www.cbc.ca/news/canada/manitoba/sixties-scoop-commentary-1.3786757

describes graphic violence
The truth about British army abuses in Iraq must come out
Nicholas Mercer
Politicians and military chiefs dismiss victims' claims and blame moneygrabbing lawyers. But the 326 cases already settled by the MoD tell a different story
Monday 3 October 2016

….allegations have been made about abuse of prisoners and civilians from the outset of the Iraq war in 2003. Three colonels in the divisional headquarters complained about mistreatment of prisoners within the first four weeks. In two public inquiries (into the deaths of Baha Mousa and Hamid al-Sweady), it was revealed that the International Committee of the Red Cross (ICRC) – the most respected body in the world in matters of international humanitarian law – had complained about prisoner abuse.

….The Baha Mousa inquiry heard that his military interrogators were using the so called "five techniques", banned in 1978, which violate the Geneva conventions; the interrogators said they "answered to London" (the MoD) and not the chain of command. If this is correct then the MoD is at fault: the five techniques now amount to torture.

Many of the allegations concern physical, sexual and religious abuse during interrogation. The conduct appears systematic, and the MoD has video recordings. It could easily verify any claim and now needs to come clean: I cannot believe that any defence chief would wish to defend physical, sexual or religious humiliation in interrogation.

Finally, it has been well documented that there were secret detention facilities in the UK area of operations which appear to have bypassed prisoner of war facilities. If this is correct, it is in violation of the Geneva conventions and, if the prisoners were spirited out of the country, then that could amount to a grave breach.
https://www.theguardian.com/commentisfree/2016/oct/03/british-army-abuses-iraq-compensation

Theresa May defends child abuse inquiry as lawyer resigns
29 September 2016
Theresa May has insisted the inquiry into child sexual abuse in England and Wales will not be scaled back despite recent setbacks.
The prime minister said she and Home Secretary Amber Rudd still had confidence in the inquiry.
She spoke after the lead counsel to the hearings, Ben Emmerson, was suspended on Wednesday and the inquiry's second most senior lawyer resigned.
Elizabeth Prochaska's resignation is said to be not linked to recent events….

On Wednesday the inquiry said it had "recently become very concerned about aspects of Ben Emmerson QC's leadership" of his team and he had been suspended so these could be properly investigated.

The BBC understands more than one complaint has been made against him.
Preliminary hearings for the inquiry began in March at the Royal Courts of Justice in London.
But Prof Alexis Jay, the current chairwoman, is the fourth person to have been appointed to lead the inquiry, following three earlier resignations….

The inquiry was set up to examine whether public bodies including the police have failed in their duty to protect children from sexual abuse. It will also examine claims of abuse involving "well-known people".
http://www.bbc.com/news/uk-37508544

Becoming Yourself: Overcoming Mind Control and Ritual Abuse by Alison Miller
Audio versions

Becoming Yourself: Overcoming Mind Control and Ritual Abuse – part 1
http://www.youtube.com/watch?v=2qHaSUf98qE&sns=em

Becoming Yourself: Overcoming Mind Control and Ritual Abuse – part 1 – YouTube http://bit.ly/2cB7ZUv

Becoming Yourself: Overcoming Mind Control and Ritual Abuse – part 2 – YouTube http://bit.ly/2cV9B85

In contrast to the author's previous book, Healing the Unimaginable: Treating Ritual Abuse and Mind Control, which was for therapists, this book is designed for survivors of these abuses.

It takes the survivor systematically through understanding the abuses and how his or her symptoms may be consequences of these abuses, and gives practical advice regarding how a survivor can achieve stability and manage the life issues with which he or she may have difficulty.

The book also teaches the survivor how to work with his or her complex personality system and with the traumatic memories, to heal the wounds created by the abuse.
A unique feature of this book is that it addresses the reader as if he or she is dissociative, and directs some information and exercises towards the internal leaders of the personality system, teaching them how to build a cooperative and healing inner community within which information is shared, each part's needs are met, and traumatic memories can be worked through successfully.

Hypnosis in MPD : Ritual Abuse, Greenbaum Speech, Mind Control Programming  http://childabusedata.blogspot.com/2016/09/hypnosis-in-mpd-ritual-abuse-greenbaum.html
span lang="0″ style="font-family: Arial; font-size: large;">
http://whale.to/b/greenbaum.html

also at:
http://www.empty-memories.nl/science/greenbaum.pdf
http://www.bibliotecapleyades.net/sociopolitica/esp_sociopol_mindcon03.htm

Hypnosis in MPD: Ritual Abuse. The Greenbaum Speech.
audio recording: span lang="0″ style="font-family: Arial; font-size: large;"> https://www.youtube.com/watch?v=9FUersarZuo
D. Corydon Hammond, Ph.D.

How to Avoid Being Mind Controlled at a Conference by Neil Brick – Presentation at the 2016 Annual Ritual Abuse, Secretive Organizations and Mind Control Conference – August 2016
The information in this article was written with the help and research of several survivors and well-known, well-published therapists in the child abuse, ritual abuse and mind control fields over almost a twenty year period.  Participants of several ritual abuse conferences helped research the information in this article.span lang="0″ style="font-family: Arial; font-size: large;"> https://ritualabuse.us/smart-conference/2016-conference/how-to-avoid-being-mind-controlled-at-a-conference/

Self-Esteem Loosens Mind Control by Wendy Hoffman – Survivorship Conference 2016
https://survivorship.org/self-esteem-loosens-mind-control-by-wendy-hoffman-survivorship-conference-2016/

Internal Keys to Safety by Alison Miller – Survivorship Conference 2016
https://survivorship.org/internal-keys-to-safety-by-alison-miller-survivorship-conference-2016/

Seeing and Breaking the Chains: Steps for Recognizing On-Going Abuse and How to Break Free by Arauna Morgan – Survivorship Conference 2013  https://survivorship.org/seeing-and-breaking-the-chains-steps-for-recognizing-on-going-abuse-and-how-to-break-free-by-arauna-morgan-survivorship-conference-2013/

Other Survivorship conference presentations are at:
https://survivorship.org/survivorship-ritual-abuse-and-child-abuse-conference-online-presentations/