Child and Ritual Abuse Conference Helps Educate Survivors and Their Helpers; Speakers included Dr. Randy Noblitt and Neil Brick
August 22, 2018 § Leave a comment
Child and Ritual Abuse Conference Helps Educate Survivors and Their Helpers; Speakers included Dr. Randy Noblitt and Neil Brick
Child and Ritual Abuse Conference Speakers Included:
• Dr. Randall Noblitt
• Neil Brick
• Jillian Jackson
• Manjot Singh Khalsa
• Mike Skinner – Musician
Windsor Locks, CT – WEBWIRE – Tuesday, August 21, 2018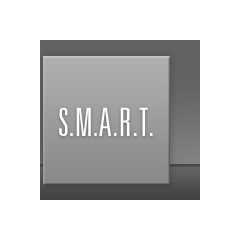 S.M.A.R.T. Ritual Abuse and Mind Control Newsletters and Conferences
Ten years ago, research began again to help expose severe abuse crimes. More recently, first in the UK and Australia and now in the United States, a variety of child abuse, severe abuse, sexual harassment and rape cases are bringing public awareness again to the mainstream media of severe abuse crimes.
On Saturday and Sunday August 18 and 19, 2018, S.M.A.R.T. Ritual Abuse and Mind Control Newsletters sponsored an educational conference for survivors of ritual abuse and their helpers. Attendees report that the conference was a great success. In addition to the excellent presentations, there were opportunities for networking with other attendees and reading books and literature on the topics of severe child abuse, cults and mind control.
Dr. Randy Noblitt discussed the research surrounding examining the credibility of ritual abuse allegations. Neil Brick presented information about the progress of the child abuse movement over the last twenty-five years. A copy of his transcript is online. Jillian Jackson presented information on Cognitive Processing Therapy (CPT). Manjot Singh Khalsa presented on the topic of Radikal Healing, a holistic therapeutic approach for the healing of trauma. He presented a Kundalini Yoga experiential workshop called Be Here Now. Michael Skinner performed songs from several of his CDs. He addresses the issues of trauma, abuse and mental health concerns through public speaking and his music.
Tagged: Child and Ritual Abuse Conference, cults, Dr. Randy Noblitt, Jillian Jackson, Manjot Singh Khalsa, Mike Skinner, mind control, Neil Brick, Randy Noblitt, rape cases, S.M.A.R.T. Ritual Abuse and Mind Control Newsletters, severe abuse, sexual harassment, SMART ritual abuse conferences
Comments are closed.